Want to work with
SecureWork?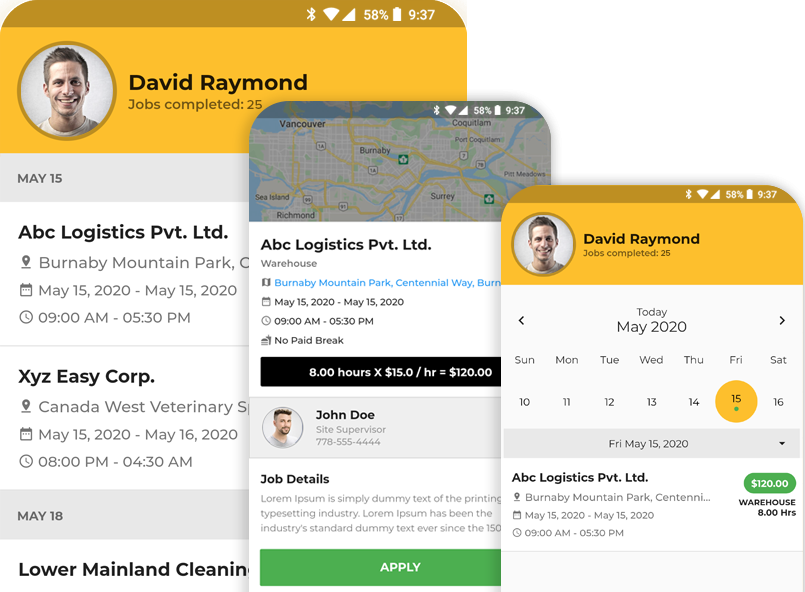 We understand how vital it is to have
a great work environment.
Be your own boss
Choose when and where you want to work completely on your own schedule.
Get paid daily
We provide industry-leading pay. After completing a shift, you will receive your pay via e-transfer within 24 hours.
Full-time opportunities
Clients are looking to hire for permanent positions throughout the year. Work hard and be recognized.
Variety of work options
You get to choose jobs in the following industries: Warehousing, Cleaning, Construction, and Restaurants.
Frequently Asked Question
What do I do when I reach a job?
Find the site supervisor, they will then direct you to your duties.
Do I need a valid social insurance number?
Yes, we are the employer of record and will need to file taxes per Canadian tax law.
How do I receive my pay?
Via e transfer to the email on file, within 24 hours of job completion date.
Do I need my own safety equipment?
Yes, you must have all the necessary equipment that is required by the job. We do not supply any equipment.
How do I change/add documents on my profile?
Email us at support@securework.ca with the subject title "Documentation Change"
* We are currently servicing the Greater Vancouver Area
* Coming soon to Greater Toronto Area
* Industry's we deal in: Warehousing, Cleaning, Construction and Restaurants